The goal was to represent as many plays as possible – no two featured characters are from the same play.
The card deck has custom suits, each representing characters from a different type of play. Daggers represent Tragedies, Masks represent Comedies, Crowns represent History and Roman plays, and Roses represent Romances and Problem Plays.
Suit

Ace

King

Queen

Jack

Daggers

Masks

Beatrice

Much Ado About Nothing

Ferdinand

Love's Labour's Lost

Titania

A Midsummer Night's Dream

Crowns

Cleopatra

Antony & Cleopatra

Queen Margaret

Henry VI 1-3, Richard III

Roses

Helena

All's Well That Ends Well
Suit

Card

Char.

Play

A Midsummer Night's Dream

Henry VI 1-3, Richard III

All's Well That Ends Well
Card Back & Joker ("Fool")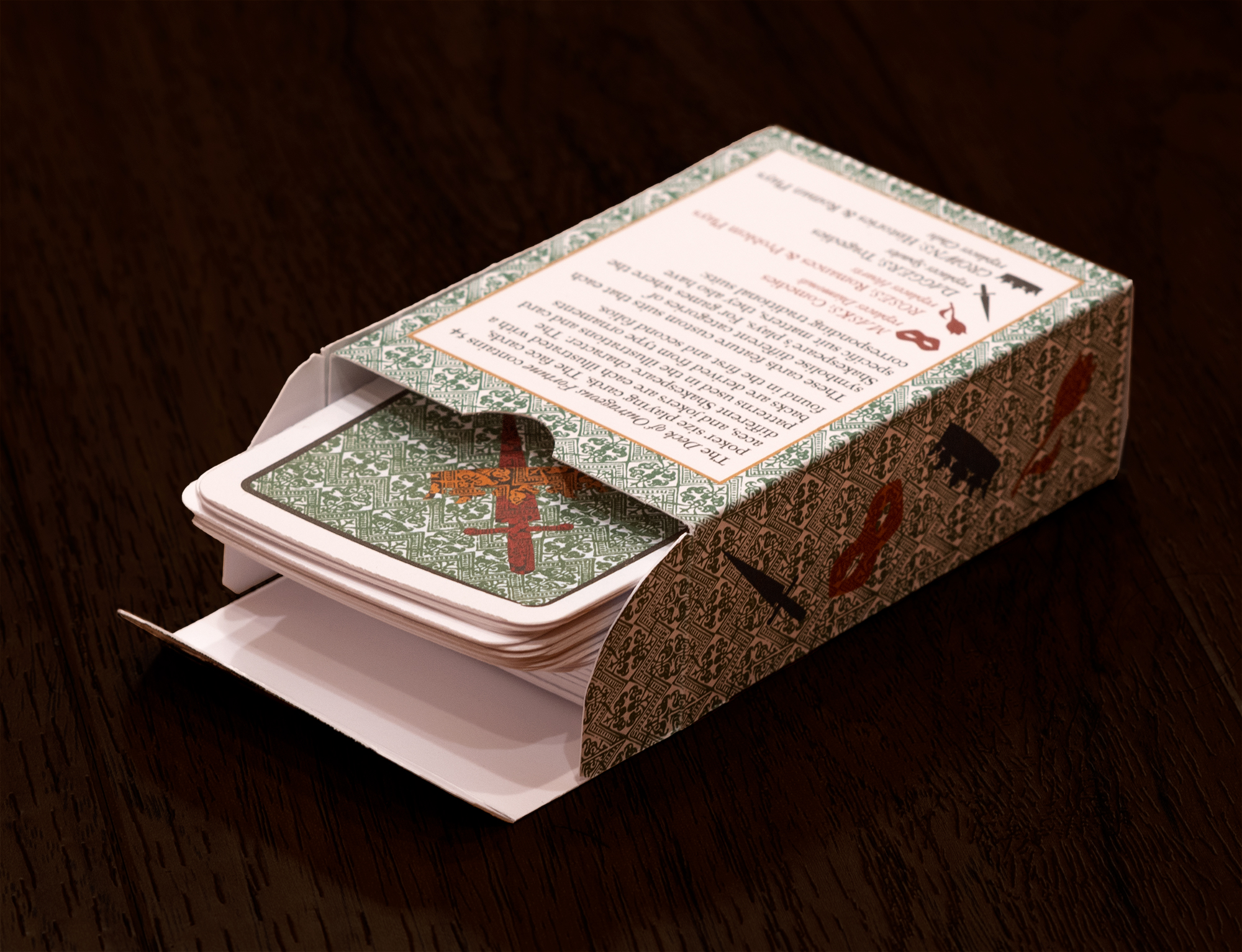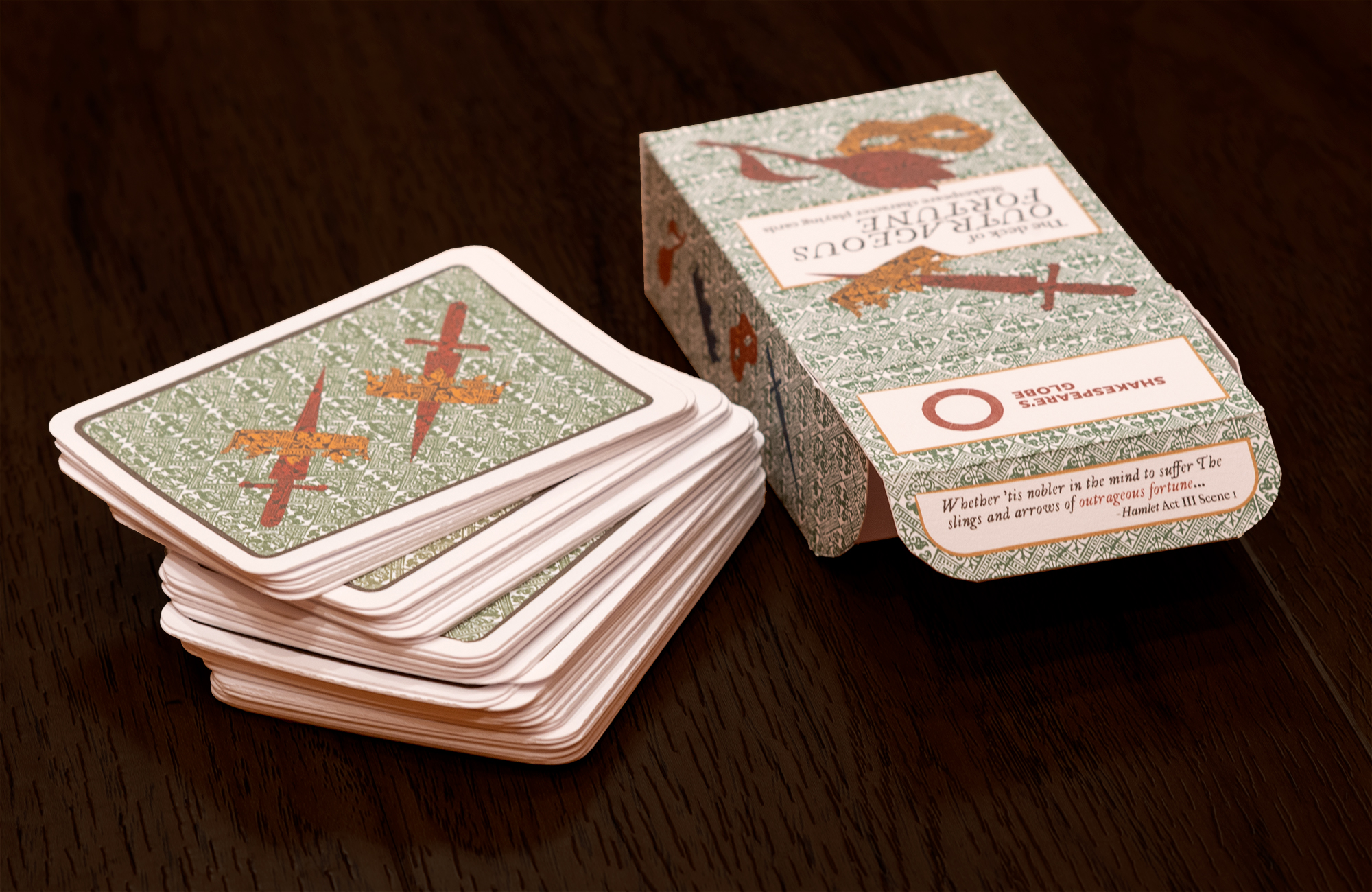 Project: Creating a souvenir for Shakespeare's Globe Theatre in London.
I decided to create a set of playing cards with Shakespeare characters:
Standard set of 54 cards: 52 cards + 2 Jokers
Aces, face cards, and Jokers based on characters
My goal was to make an accessible souvenir rather than a luxurious one – I wanted schoolchildren visiting the Globe to be able to easily afford them.
This meant designing a fairly standard deck:
Poker size (2.5 x 3.5")
Standard stock (untextured, approx. 280gsm)
Standard process printing (no metallic inks, embossing etc.)
Packaged in a standard chipboard "tuck box" (rather than fancier multipiece or heavier options)
All illustrations are my own drawings.